Visit of the Regional Councilor for Productive Activities at FCF Fontanafredda Cold Forging Srl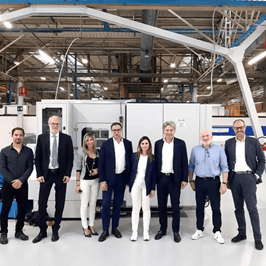 18/05/2022
FcF Fontanafredda Cold Forging on 18/05/2022 had the pleasure of hosting the Regional Councilor for Productive Activities; the company was praised by the Regional Councilor for its important results and great attention to corporate welfare.
The company offers flexible hours for collaborators to reconcile production and personal needs and has a second-level contract that can reach an annual premium of 2,000 euros. Furthermore, the company has invested 4 million euros in new machinery and has digitized the entire production process to anticipate the revolution in the automotive market and get out of the components linked to the combustion engine.
Further investments of 3 million euros are being made for 5 new production lines for steering components.
At the following links the articles dedicated to this pleasant visit.